7 Summer Reads for the Sensitive Gay
Seven weeks until Labor Day — just enough time to polish off these poignant, sophisticated, sexy titles.
Seven weeks until Labor Day — just enough time to polish off these poignant, sophisticated, sexy titles.
The Sensitive Gay. You know who you are.
Your hero is your mom.
Your favorite movie is Steel Magnolias.
You scrapbook.
You journal.
You listen to goop podcasts.
You live-tweet Big Little Lies.
You also like to read. Mostly thrillers from Reese Witherspoon's book club, or the occasional memoir about a Mormon's coming out story.
But now you're in search of something new. Something super gay, or at least gay enough to appeal to your feminine sensibility.
A book that will move you. A book that will expand your mind.
And, so long as we're asking for things, a book that'll turn you on.
From one Sensitive Gay to another, here's a summer reading list of books old and new, made especially for you.
A Home at the End of the World, Michael Cunningham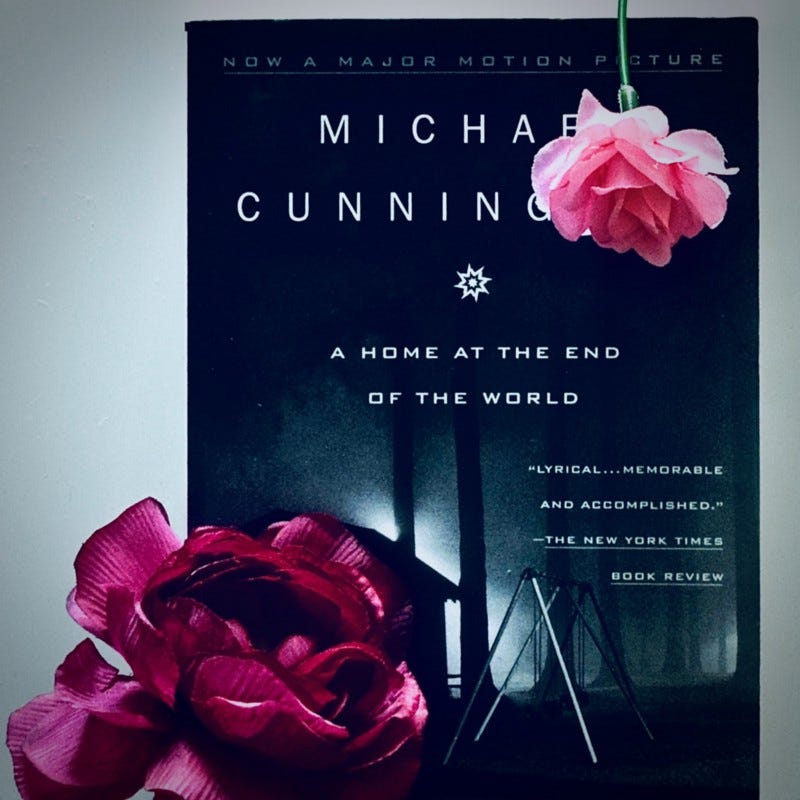 I hate when people judge me if I haven't read a book that's "changed the course of modern literature" or whatever. But seriously, if you've never read anything by Michael Cunningham, you should be ashamed of yourself.
Every work from Cunningham's oeuvre is superb, but A Home at the End of the World is the most suitable for the Sensitive Gay. It's about two teenagers, gay Jonathan and "questioning" Bobby, who become best friends/J.O. buddies around the time that Bobby endures a series of family tragedies. After losing touch, they reconnect years later in New York, where Jonathan is living with his best friend, Clare. Things get complicated after Clare and Bobby become lovers, but you'll have to read it to find out how this spellbinding story about sexually fluid men and women unfolds.
Note: There's a 2004 film adaptation starring Colin Farrell, Robin Wright, Dallas Roberts, and Sissy Spacek that's worth seeing. Sadly, the production of the movie was marred by tragedy: a full-frontal of Colin Farrell ended up on the cutting room floor.
Lust & Wonder, Augusten Burroughs
Like Cunningham, Augusten Burroughs has an impressive body of work. He specializes in memoir; his most famous is 2002's Running with Scissors, about the years after his mentally ill mother sent him to live with her psychiatrist. Lust & Wonder is his most recent work, published in 2016. In this one, he examines his dating history during his life in Manhattan, as well as the evolution of his current relationship with his best friend/literary agent turned husband.
Burroughs has a way of expertly peeling back the layers of his neuroses to reveal the hidden truth its center. He's an honest writer, and Lust & Wonder is sure to bring comfort to any gay man in pursuit of his own truth, especially when it comes to navigating the world of sex and dating. There is a cohesive narrative to the book, but it reads like a collection of essays, making it perfect for the beach, where all the half-naked bodies are sure to compromise your attention span.
Burroughs's next memoir, Toil & Trouble, in which he comes out as — you guessed it — a witch, will debut in October. You can read a review on my website.
Becoming Madame Mao, Anchee Min
When I was in my early twenties, I read a lot of — forgive me for using this phrase — "chick lit," e.g., Candace Bushnell, Marian Keyes, and Plum Sykes. But after a while, the books all started to blend together, and I was ready for something with a little more — again, forgive me — substance. That's when a girlfriend introduced me to the work of Anchee Min.
Becoming Madame Mao is the first work I read by Min, and it's still my favorite. It's historical fiction written from the point-of-view of Jiang Qing, the fourth wife of the Chairman of China's Communist Party during the Cultural Revolution, Mao Zedong. The story moves at a thoughtful pace from Qing's childhood as the daughter of a concubine to her rise to become the most formidable female political figure in the Communist Party. Min writes with such passion and authority that it reads like a memoir. I learned about China's history from this novel, but I came to know Madame Mao.
Red Azalea, Min's memoir about her own experience during the Cultural Revolution, including her time in a labor camp, is also not to be missed.
A Little Life, Hanya Yanagihara
OK, maybe this isn't a summer read. Maybe this heartbreaking tome about one of the most tortured gay protagonists in history should only be read by candlelight during a massive snowstorm in the dead of winter.
But I say go for it. If you start to weep on the beach, you can always say you got sunscreen in your eyes.
The hero's name is Jude. His best friends are Willem, J.B., and Malcolm, and when the book begins they've just graduated college and moved to New York City. The story spans decades of the mens' professional endeavors and failed relationships, with the focus narrowing in on Jude's inability to cope with the memories of his horrific childhood, as well as the myriad ways in which his suffering permeates his friendships. It's a long book, but it never drags.
I cry for movies all the time. And ASPCA commercials, and whenever Ellen surprises a military wife with a Skype call from her hot soldier husband. But for some reason I never cry for books.
For A Little Life, I cried twice.
American Wife, Curtis Sittenfeld
Curtis Sittenfeld is my favorite writer. All of her work is original and thought-provoking, and I've never once had to labor through any of it. When it comes to storytelling, what Sittenfeld knows how to do better than anyone else is convey a character's humanity.
And she does this brilliantly in American Wife. This novel is based loosely on the life story of former First Lady Laura Bush. Don't let that premise scare you; it's not conservative propaganda disguised as literature. Instead, by telling the story of a life from its innocent beginning to extraordinary present, Sittenfeld dissolves the political into something palatable for every type of reader. She is the absolute master at evoking empathy.
American Wife isn't just a story about a president's wife. It's a richly detailed portrait of a woman: every brushstroke is purposeful, every color is blended expertly with the next.
Read this one with your girlfriends. And gift it to your mom for her birthday.
Astonish Me, Maggie Shipstead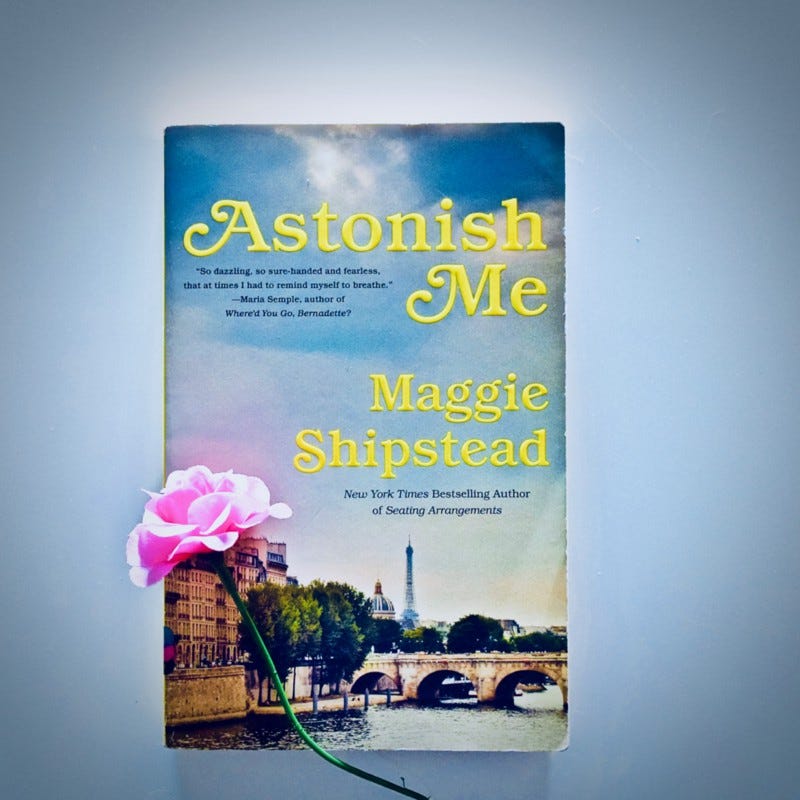 Before I read Astonish Me, I couldn't have given a fuck about ballet. Afterwards, I was obsessed: the artistry, the discipline, the high stakes.
Also, the ballet world is BAT. SHIT. CRAZY.
Astonish Me is scandalous, but it's also smart. It's about a young woman named Joan, a ballerina who's good, but not quite good enough to make it to the top, like her ambitious roommate, Elaine. After disentangling herself from a relationship with a famous Russian dancer — whom she helps defect from the Soviet Union — Joan's already ill-fated career ends when she discovers she's pregnant. The story moves from Manhattan to the suburbs of California, where Joan's profound second act begins.
Astonish Me is perfect for the Sensitive Gay: there's art, scandal, intrigue, and a whole lot of heart.
The Song of Achilles, Madeline Miller
This is the novel I recommend to every one of my gay male friends. It's compulsively readable, and so very hot. With The Song of Achilles, Madeline Miller managed to do what others have never been able to: treat the tale of the ancient Greek heroes, Achilles and Patroclus, just as it should be treated — as one of the great love stories of the ages.
In fact, Miller accomplished even more than that. She also put together a very clever retelling of the Trojan War. I never thought it was possible to be drawn so deeply into a book that comprises Greek mythology.
Whether it's an erotic passage in which the young heroes seal their bond, or one in which Achilles' sea-goddess mother, Thetis, captured in such detail that she nearly swims off the page, attempts to reason with fate, you'll be utterly immersed in Miller's world.
I hope you enjoy this one as much as I did.